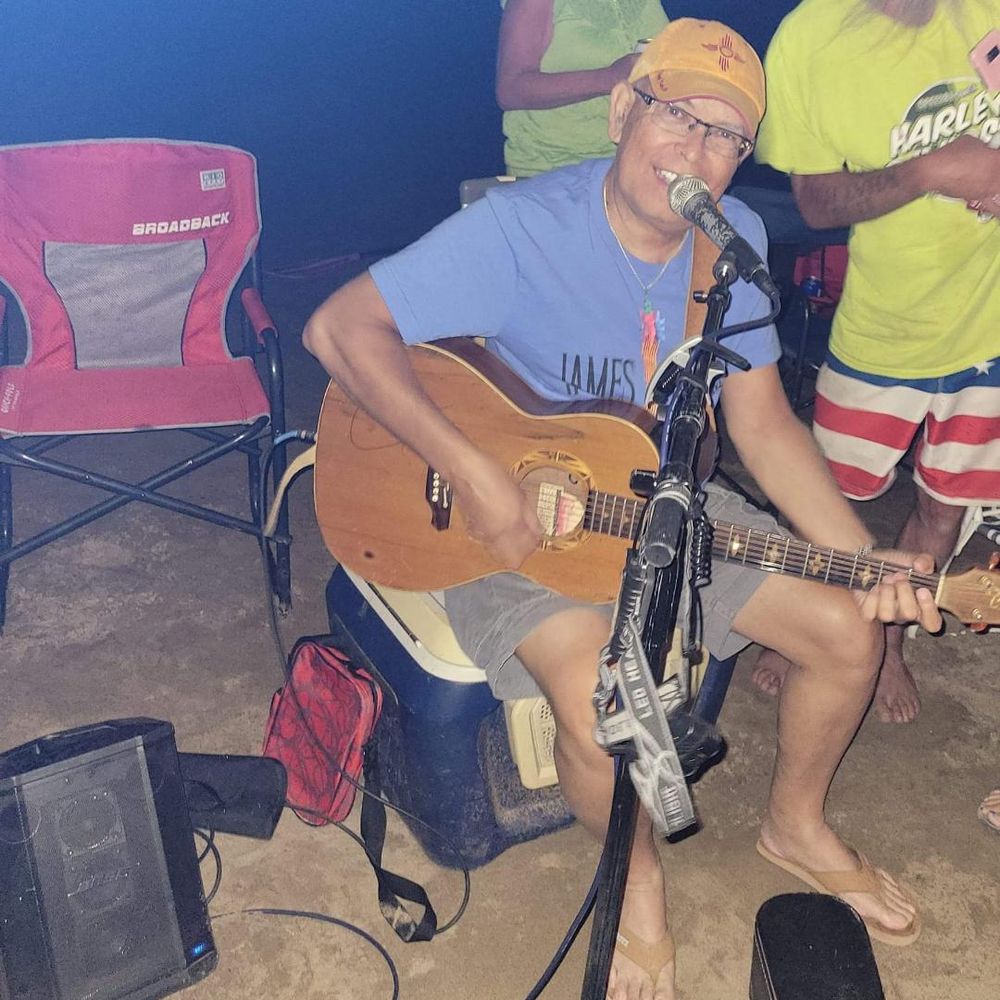 summer 2022
back in new mexico!!
Well, I've been spending the entire summer in my hometown of Alamogordo, and it's been quite a whirlwind of events, parties, funerals, motorcycle rides, a few gigs here and there, and mostly working on the family property, renovating what I can, with the help of good friends, thanks to God.  My cancer is under control and my bone metastasis is stable, again gracias a Dios. 
I will be here until Labor Day, and then return to Phoenix to continue performing at various venues there from Sept - May.  I swore I'd never spend another scorching summer in Phoenix again and I kept my word.  It's been cooler, though still warm here in southern New Mexico, but ohhhh the nights. Soooo nice... Thank you for your continued prayers and support.  I have a wheelbarrow full of gratitude for all of you, and a bunch of dirt and scrap wood and old nails.  Hasta la proxima, amigos....
Oh, here's a tribute to Olivia Newton-John that I did on the night of the day she died.  She had the voice and face of an angel... RIP
Freddie moves to this new location on Thursdays. Great atmosphere and food, with friendly service. Come join the party!!
Freddie performs at this exquisite Scottsdale italian spot. Amazing menu and wine selections in this beautiful restaurant near Pinnacle Peak.
Freddie's new single and video, New Mexico Midnights are now available to purchase and watch here!!